Robert E. Sell '84
The Career Journey: Success and Failure
Mr. Sell presented a host of examples and cases to illustrate how firms create value by solving problems. He offered insights and advice on how students can add value to organizations and cultivate a fulfilling career.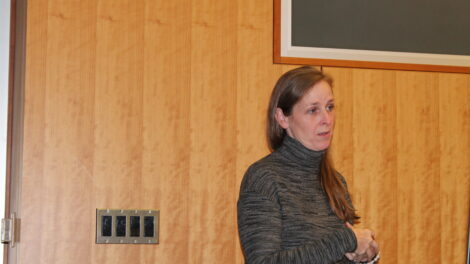 Susan Fox '88
Ms. Fox discussed the rapid and massive changes in today's entertainment industry, as well as the importance of staying current with the evolving needs of consumers. She emphasized the importance of integrating government affairs into a company's strategic planning process, and highlighted some of the major public policy issues facing this sector.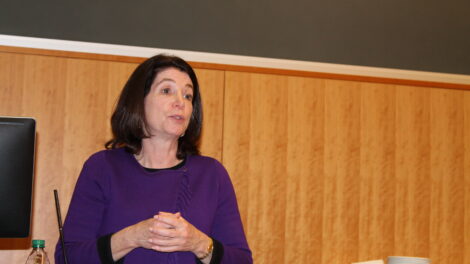 Pamela S. Passman '83
Using her unique background in both the for-profit and not-for-profit sectors, Ms. Passman explained the current environment for not-for-profit organizations in the U.S. She illuminated differences between the for-profit and not-for-profit sectors, ways they can collaborate productively, and pointed out major challenges.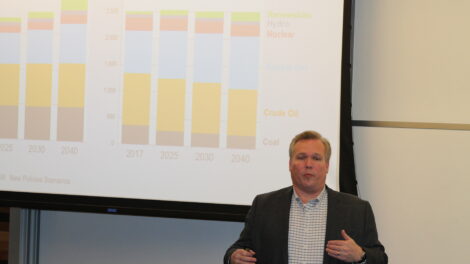 Peter D. Holran '87
Mr. Holran delved into a major Enbridge project to replace the existing Line 5 dual pipeline at the Straits of Mackinac with a pipeline secured in a larger underground tunnel as a case study in the importance of corporate social responsibility and community engagement. He offered insights about the effect of climate change on energy practices.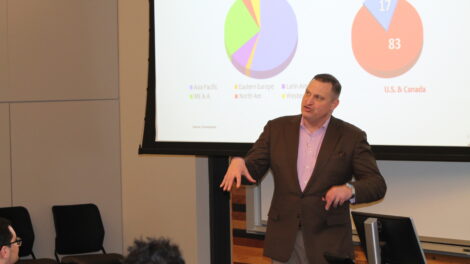 Peter S. Ruggiero P'20
Mr. Ruggiero explained how diversified supply chains and competitive sourcing allow manufacturers to respond efficiently to disruptions such as those experienced because of COVID-19. Students learned about the challenges facing companies like Crayola, such as retailer pressure and the cost of diversification.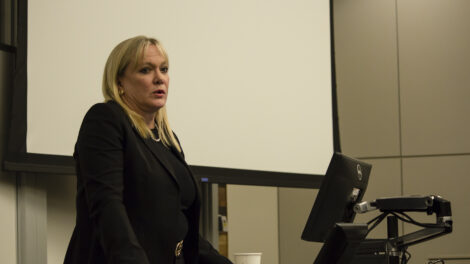 Robin Wiessmann '75
Ms. Wiessmann related her experiences working in both the public and private sectors to discuss past financial crises, and how we can apply those lessons to mitigate future crises. She also presented an overview of current economic conditions and career opportunities. Ms. Wiessmann responded to a number of student career advice questions.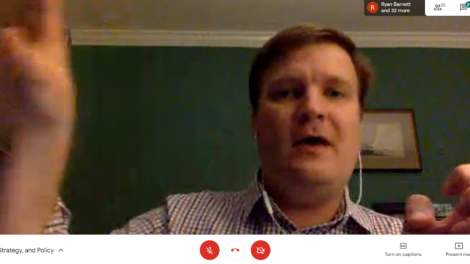 John Stephenson '05
Mr. Stephenson stressed the importance of focusing on customer needs as a key success factor, describing Amazon as "consumer obsessed." He highlighted the growing importance of cloud computing and discussed the benefits of a global cloud infrastructure, including data security, availability, and performance.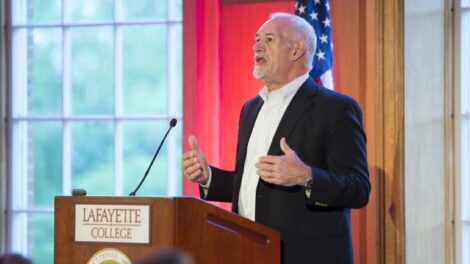 Donald E. Morel, Jr. '79
Through his experience working on the diabetes treatment Exubera, which proved to be unsuccessful commercially, Mr. Morel described the myriad challenges of introducing new medical devices. He offered insights on lessons we are learning about the healthcare industry from the COVID-19 pandemic.
Peter G. Jacoby '81
Mr. Jacoby provided a roadmap explaining the current state of the communications sector, along with predictions about where the industry is headed, especially as it relates to the COVID-19 pandemic. He provided critical context to massive changes in the sector by walking the students through the evolution of the telecommunications sector.
J.B. Reilly '83
Through his extensive experience in the real estate sector, Mr. Reilly explained how shifting demographics have shaped the real estate industry. He offered insights on the lasting effects that COVID-19 is likely to have commercial and residential real estate, including the potential impact the attractiveness of densely populated urban areas.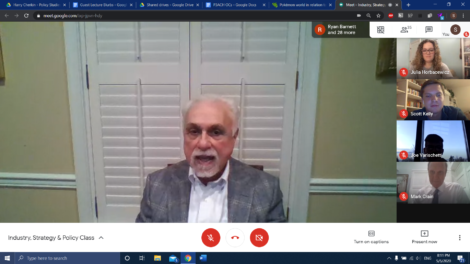 Harry S. Cherkin, Jr. '71
Using his experience on the Urban Outfitters board, Mr. Cherkin explained the unprecedented challenges facing retailers, many of which pre-dated the COVID-19 pandemic. He led a discussion about possible strategic and tactical steps that would allow retailers to succeed in the next five years.